Chicago O'Hare international airport
About the Airport
Statistics and location     
Chicago O'Hare International Airport (IATA: ORD) is one of the busiest airports in the United States and the world, with several domestic, international and intercontinental flights. During 2022, 69 million passengers passed through it. 
It is the main of the three airports in the Chicago metropolitan area. O'Hare serves as a major hub for both United Airlines and American Airlines. It is also a focus city for Frontier Airlines and Spirit Airlines.
O'Hare airport is located in Chicago, Illinois, 14 miles (23 km) northwest of the Loop business district. (SEE MAP).
Contact information:
Official Website: flychicago.com - Facebook - Twitter - Customer Service: Tel- (800) 832-6352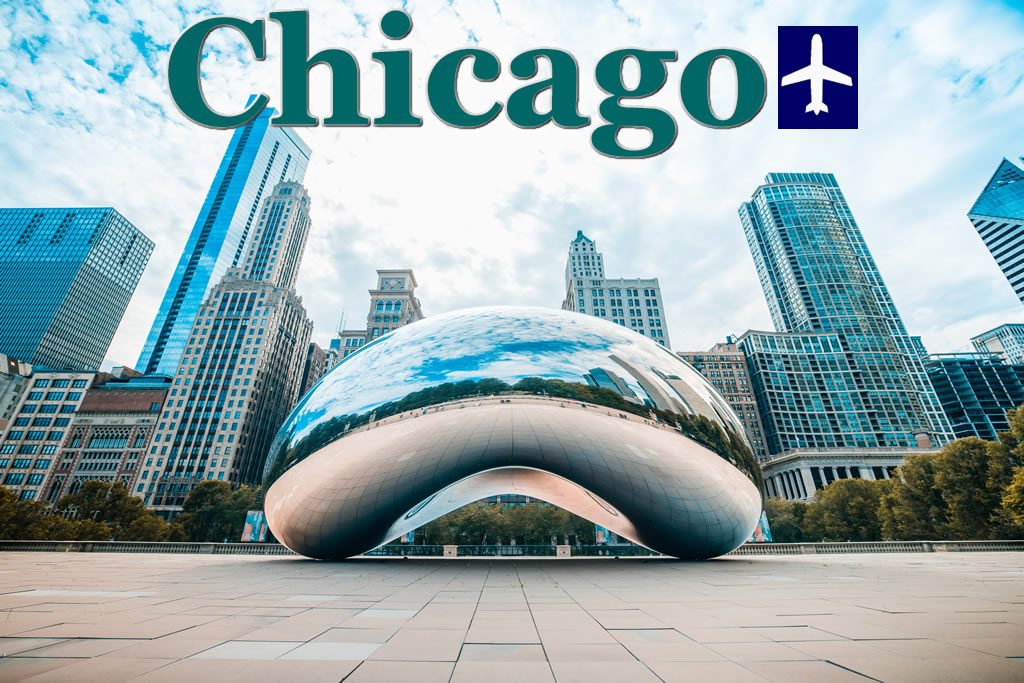 Photo by Christopher Alvarenga in Unsplash 
Terminals
The airport is open 24 hours a day and has 4 terminals (1, 2, 3 and 5) . LEARN MORE. These are connected by the ATS people mover as well as a free shuttle bus service. These connection services include: all terminals, the economy parking lots (E, G, H); the Multi-Modal Facility, where Lot F and rental cars are housed; and the Metra O'Hare Transfer station. LEARN MORE
Services and amenities
The airport has unlimited free Wi-Fi internet access, banking services, electronic device charging stations, exclusive spaces for nursing mothers, meeting rooms, spaces for working, chapel, Passenger Paging, Service Animal Relief Areas, medical center, yoga room, spa in T1 and T3, Fitness center and pool at Hilton Hotel, Postal service, tourist information and travel assistance. LEARN MORE
Restaurants, cafes and shopping
It has a wide gastronomic variety with restaurants, cafes, fast food stalls and bars in all terminals, as well as a wide variety of duty-free items, including clothing and fashion, cosmetics, electronics and telephones, alcoholic beverages, sweets, plus local stores. You can find 24-hour convenience stores with food, souvenirs, books and newspapers. LEARN MORE
Hotels on-site and nearby
The on-site Hilton Chicago O'Hare Airport Hotel is located directly across from Terminals 1, 2, and 3 and is within walking distance to all domestic terminals by underground walkways and from the international terminal T5, free transportation is available. Besides, you can find a wide variety of hotels nearby and most of them have shuttle services to and from the airport. In the following map you can see the lodging options in the airport area.     


Public and Private Transportation
Public transportation
Several public transportation providers serve O'Hare, including  the CTA Blue Line Train, METRA conmuter train (North Central Service train line) and de Pace Bus with routes 250 and 330. LEARN MORE
Regional Buses
There are several regional buses serving O'Hare and transport passengers to areas in Illinois, Indiana, Iowa and Wisconsin. The bus Shuttle Center is the central pickup location. LEARN MORE
Taxi Services and Rideshare
Licensed Taxi Stands are at the lower level curb front (outside of Baggage Claim) at each terminal. Cab service is available to Chicago and suburban destinations. Taxi fares to downtown Chicago ranges between U$D 30-40 and travel time (during off-peak hours) is 30 to 40 minutes. In addition, loading zones for Rideshare services (Uber, Lyft or Via) are available in Terminals 2 and 5. On the other hand, pre-arranged and on-demand limousine services are available at each terminal. Pick-up is available from the lower level center road lane outside of baggage claim.  LEARN MORE
Car rental
A courtesy shuttle service takes passengers to the Multi-Modal Facility building where all airport rental car operations take place. LEARN MORE
Airlines
List of Airlines operating to and from O'Hare, terminal location and contact info.
Last boarding calls
Information provided by third parties and subject to change without notice. Fly-ord.com is not responsible for any error, modification or omission of data that may have been made.
Today's departures from Chicago O'Hare     
Today's arrivals at Chicago O'Hare
Vip Lounges
There are several lounges distributed among all O'Hare terminals (domestic ones and international 
Parking
There are a variety of airport parking options available for ORD passengers, located either outside of the terminals or further away near the Multi-Modal Facility. LEARN MORE
FAQs
Answers to Passengers Frequently Asked Questions