Passengers with special needs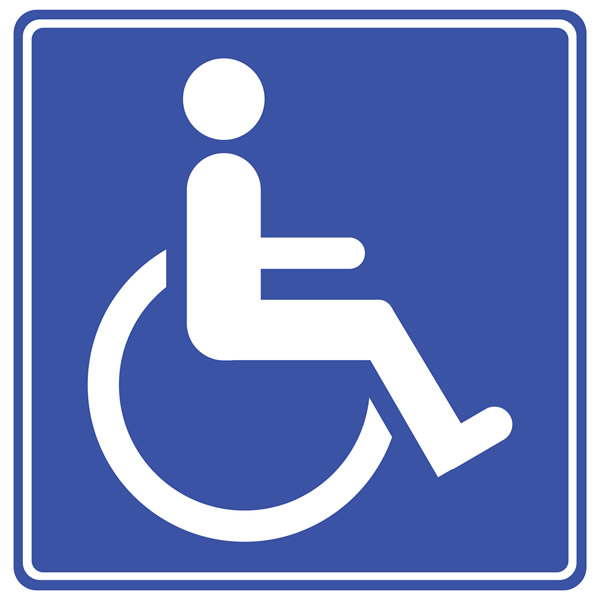 Restrooms
All restrooms located throughout the airport have wheelchair accessible facilities. In addition, there are All Gender Restrooms located in all terminals.
Terminal 1 - B1 (2), B10, C19(2), Baggage Claim (2)
Terminal 2 - Across from the Children's Museum (2), E5, Baggage Claim
Terminal 3 - G11, Rotunda, H14, H2, H5, H12 (2), K1 (2), L10, L21, L24, Baggage Claim (2)
Terminal 5 - Outside security near Checkpoint, Food Court Area
Multi Modal Facility (Rental Cars/Lot F) – North and South Escalator Core on Level 1
Changing Places Facility 
The airport provides a restroom, shower and other ADA features for disabled passengers. The facility is equipped with a  motorized passenger lift system that provides access to the rooms adult changing table fully accessible showers (includes roll in and transfer seat types), accessible wall mount toilet, accessible sink, two emergency pull cords that are connected to the O'Hare Communication Center (OCC), clear floor space and grab bars near all plumbing fixtures and terrazzo flooring, LED lighting fixtures and an automatic operable door. 
It is located in Terminal 2 near security checkpoint 5 (Gate F3). Reservation can be made HERE
Elevators
They are located in all terminals and provide access to all passenger levels of the terminal complex. All elevator button panels are equipped with Braille and raised numerals.
Mobility Impairment
To assist passengers through O'Hare, each airline offers wheelchair assistance to passengers with mobility issues. This service can assist, everyone under this condition, in traveling to or transferring between gates. Each airline coordinates their own wheelchair assistance. Contact your airline prior to travel to add this to your reservation.
Service Animal Relief Areas
Service Animal Relief Areas (SARA) are located on the outside security on the lower levels of Terminals 1, 2 and 5 and inside security in the Terminal 3 Rotunda and Main Hall. All animals must be accompanied and leashed by the owner.
In Multi Modal Facility (Rental Cars/Lot F) – the SARA is located immediately North of the lobby.
Security
The Transportation Security Administration (TSA) offers assistance to travelers with disabilities, medical conditions, or those who might need special accommodations during the security screening process.
You may call 72 hours prior to traveling with questions about screening policies, procedures and what to expect at the security checkpoint. For more information, call (855) 787-2227, email [email protected] or visit tsa.gov.
Physical Accessibility
Accessible drop-off areas equipped with curb ramps are provided throughout the arrival and departure vehicle loading zones. Throughout the airport restrooms, elevators, signage, telephones, restaurants, drinking fountains and diaper changing facilities are in compliance with the Americans with Disabilities Act (ADA).
In all domestic terminal (1, 2 and 3) airline staff can be found in the ticketing areas, and some airlines can be found curbside as well. At the International Terminal 5 you will need to visit your airline's assigned ticketing counter.
Parking Facilities
All spaces are located adjacent to elevator centers, sidewalks, bus stops and the Multi-Modal facility. All accessible parking spaces are wide enough to allow for lift or ramp access, but not all provide sufficient height for traditional accessible vans.
All shuttle buses from the ATS to the Remote Parking Lots kneel to the curb and offer securement systems for passengers with wheelchairs. Each bus can accommodate two passengers riding in wheelchairs.
For more information, please call the Parking Information Hotline at (773) 686-7530
Lot F can be accessed by taking designated accessible shuttle buses. Pick up buses to Multi Modal Facility and Lot F on the lower level of all terminals by following signs to Rental Cars.
Public Transportation
The CTA Blue Line train Station is equipped with an elevator to take passengers with mobility impairments to and from the platform. Please speak to CTA personnel if you need gap filler boards to bridge the space between the platform and the rail car.
All CTA trains and buses are accessible as well as every Pace bus.
For more information, please visit www.transitchicago.com or call the CTA at 888-YOURCTA (968-7282) or TTY (888) CTATTY1 (888-282-8891).
For more information about Pace, please visit www.pacebus.com or call Pace at (847) 364-PACE (7223) or TTY (708) 339-4062.
Paratransit is also available to qualified individuals. ADA Paratransit is a service that provides transportation for people with disabilities who cannot take regular fixed route transportation some or all of the time.
For more information about paratransit services within the Chicagoland area, please call Pace Paratransit Service Customer Relations at (800) 606-1282.
The METRA North Central Service train offers service between Chicago's Union Station and Antioch. Each train has at least one car equipped with a lift, identified with the international "access" symbol.
For more information about Metra, please visit www.metrarail.com, call 312- 322-6777 or TTY (312) 322-6774.
Use the RTA Trip Planning Tool  or call the RTA at 312-836-7000 to find accessible routes to and from the airport.
All rental car companies are located at the O'Hare Multi Modal Facility and are reached by taking a shuttle bus (all shuttle buses are wheelchair accessible).
Rideshare
Lyft and Uber offer wheelchair accessible vehicles (WAV) to passengers with mobility disabilities within the Chicagoland area. You can request a WAV by opening your rideshare phone application and selecting the WAV option. Rideshares pick-up on the upper/Departures level of Terminal 2 between vestibules 2A and 2D and vestibule 5C on the lower level of Terminal 5, and from the Kiss-N-Fly at the Multi-Modal facility.
Taxis
When departing the airport, you can request an accessible taxicab by notifying the cab starters at the taxi lines located outside baggage claim. When traveling to the airport, you can request an accessible taxicab by calling the City's accessible taxicab dispatcher, WAV, at (888) WAV-CABS. 
For more information, click HERE
Telephones
Hook-ups for operator-assisted teletypewriters (TTY) are available 24 hours a day in T2 and T3 (Baggage claim), T5 (Arrivals level) and Bus Shuttle Center
Travelers Aid
Travelers Aid Chicago is a social service agency located at O'Hare. The professional staff in both the booths and the main office can assist with airport general information as well as Protective Travel Service and Crisis Intervention.
Main Office Location: Terminal 2, Post-security next to the ORD Family Lounge
Office Hours: Monday-Friday 8:30am - 6:30pm |   Saturday-Sunday 1:00am - 6:30pm
Info Desk Location:
Terminal 2 | Gate F4 
Info Desk Hours: Monday-Friday 8:30am - 6:30pm / Saturday-Sunday 10am-6:30pm
For further information, contact Travelers Aid Chicago at (773) 894-2427 or by email at [email protected].